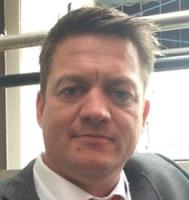 As part of the technical programme at the ICoTA 10th Well Intervention Seminar in Stavanger, Norway, the well diagnosis company EV, will present a paper which discusses the key benefits and ground-breaking results of combining qualitative and quantitative data for improved wellbore integrity assessment.
Tommy Larsen, EV's Scandinavian regional manager will utilise case studies to outline the benefits of evaluations being achieved by the company's pioneering IVC (Integrated Video Caliper). The product was launched last year following two years of successful field trials in Canada and is now being run commercially in North America, Europe and Middle East, and is soon to be deployed in South East Asia.
He will draw upon his experiences to elaborate on the advantages of combining downhole video, which has no direct means to measure distances, with industry leading electromechanical devices such as the multifinger caliper to provide more robust real-time answers to well integrity issues.