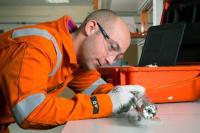 UK-based EV has completed a £69 million management buyout backed by Dunedin, the UK mid-market buyout house.
EV has a strong exporting record, 85% of its revenues are currently generated overseas. Earlier this year, the company was awarded a Queen's Award for Enterprise in International Trade, in recognition of its continued growth in overseas business.
Francis Neill, chief executive of EV, said: "As a market leading technology company with a global presence, EV represents a strong UK success story. Lime Rock Partners' backing over the last 4 years has enabled EV to grow by a factor of 20 and establish operations from Alaska to New Zealand.