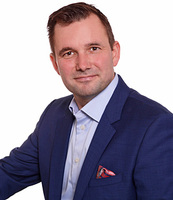 Evac Group has appointed Tomas Michelsson as President, Offshore and Merchant vessel business, effective January 8, 2018. The Offshore and Merchant business area is one of the four business areas at Evac and it encompasses the following customer groups:
Ropax vessels and ferries
Yachts
Cargo vessels
Work boats and special vessels
Navy and coast guard vessels
Offshore vessels and platforms
Tomas is a member of the Evac Group Management Team. He is based in Espoo, Finland, and reports to Tomi Gardemeister, President and CEO of Evac Group.