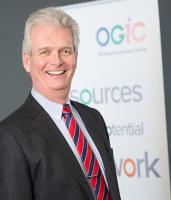 Innovation's key role in delivering operational benefits to decommissioning activities is set to be highlighted by an event which has been organised by the Oil & Gas Innovation Centre (OGIC) and Decom North Sea.
The "Decommissioning: Technology Innovation Platform" event will provide the opportunity to learn about new and existing technology that has cost, safety or environmental benefits and is applicable to the sector.
Ten companies will present their technology, which has the potential to help companies achieve the 35% decommissioning cost reduction targeted by the Oil and Gas Authority.
Technology at the event, which will take place on Thursday 15 September, will be at a variety of stages of development including ready for market and concepts which still require further support.
Speakers at the event will include Colette Cohen, chief executive of the Oil and Gas Technology Centre and Jim Christie, head of decommissioning at the Oil and Gas Authority.
Ian Phillips, chief executive of OGIC, says, "Reducing the cost of decommissioning is one of the targets set out by the Oil and Gas Authority and developing innovative solutions is vital to achieving that aim.
"Decommissioning is a growing element of energy operations in the UKCS and offers significant opportunities for the supply chain, in terms of developing new processes and technologies which will be needed globally.
"This event provides an excellent opportunity for companies to learn about some of the technology which exists and is being developed for decommissioning. All of the examples which will be on display have the potential to have a significant impact on the sector."
Decom North Sea's chief executive, Roger Esson says, "Decom North Sea is delighted to co-host this event, as it reflects one of our overarching objectives, which is to help raise the profile of SMEs and their technologies to end users across the industry.
"Crucial to that is an increased awareness of the innovative technology out there, the adoption of which will be fundamental to ensuring decommissioning work is undertaken in a safe, efficient and cost-effective manner - not only in the North Sea but also in international locations."
The "Decommissioning: Technology Innovation Platform" event will take place on Thursday, 15 September from 2pm to 5:45pm at Aker Solutions, International Avenue, Aberdeen. This is a free event. For more information and booking visit the "what's on" page on OGIC's website www.ogic.co.uk.