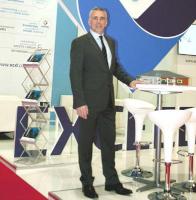 Exceed has been announced as a finalist in the Press and Journal Gold Awards. Jointly organised by the Press and Journal and its sister website, Energy Voice, the inaugural awards mark the major milestone of 50 years of North Sea oil and gas.
Aberdeen-based Exceed has been shortlisted in the 'Global Impact' category, which acknowledges companies that have demonstrated considerable growth in overseas business. Winners will be announced at a prestigious black-tie ceremony at the Marcliffe Hotel in Aberdeen, on Friday 5 June.
Founded in 2005, Exceed has grown its service offering to manage and support a number of major wells projects around the globe, and delivers expert performance improvement solutions through its team of specialist coaches. By supporting a number of pioneering well management projects, Exceed has developed a strong presence in the UK, Canada, Southeast Asia, and Africa.
Ian Mills, director and founder of Exceed, said: "We are honoured to have been shortlisted in the Press and Journal Gold Awards. Exceed has grown significantly over the last 10 years, having placed particular focus on global expansion during that time. To be recognised in the 'Global Impact' category is a great achievement for us.