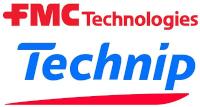 Technip and FMC Technologies, Inc. have announced that the companies executed a Business Combination Agreement (BCA) on June 14, 2016 regarding their proposed merger announced on May 19, 2016. The execution of the BCA follows conclusion of the required work council consultation process in Europe.
"With the signing of the BCA, we have reached an important milestone paving the way to building a unique offering, driving change by redefining the production and transformation in the oil and gas industry," says Thierry Pilenko, Technip Chairman and Chief Executive Officer, who will serve as Executive Chairman of the combined company, TechnipFMC.
Doug Pferdehirt, President and Chief Operating Officer of FMC Technologies, who will serve as the CEO of TechnipFMC, added, "The combination of FMC Technologies and Technip is an exciting opportunity for both companies to shape the future of the oil and gas industry by accelerating technology innovation, integrating and improving project execution and reducing costs for customers. Having concluded the consultation process so quickly is a testament to the logic and strategic rationale of this merger."
The transaction is expected to close in early 2017, subject to the approvals of Technip and FMC Technologies shareholders, regulatory approvals and consents, as well as other customary closing conditions.
The companies will combine in an all-stock merger transaction to create a global leader that will drive change by redefining the production and transformation of oil and gas. Each company's shareholders will own close to 50% of the combined company.
In addition, Bpifrance supports the transaction and has confirmed to Technip and FMC Technologies that all its governing bodies have approved the terms of the support agreement, in particular the commitment to vote in favor of the resolutions regarding the transaction which will be submitted to Technip's shareholders' meeting, subject notably to Technip Board of Directors' favourable recommendation. Given that it had previously been agreed that Bpifrance will have a seat on the board of directors of TechnipFMC, Bpifrance will retain its Technip shares until the completion of the transaction, with the ability to increase its shareholding up to a maximum 6% of the share capital of TechnipFMC, on a fully-diluted basis, for a two-year period starting at completion of the transaction.