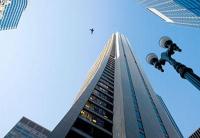 Exelon says that its board of directors elected Linda P. Jojo as a director. Jojo, 50, is Executive Vice President and Chief Information Officer for United Airlines, where she is responsible for technology strategy and IT operations.
"Linda brings a depth of leadership experience to the Exelon board of directors, and we look forward to working with her," said Mayo Shattuck, chairman of Exelon. "Technology and innovation are essential components of our business and her extensive background in this area will be a tremendous asset."
In her role at United Airlines, Jojo is deploying innovative mobile technologies and data analytics platforms to improve customer experience and airline operations, and making significant investments to improve the reliability and security of the airline's technology platforms.