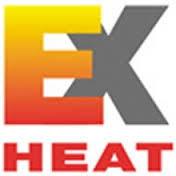 EXHEAT Group Ltd has acquired 100% of Seaward Safety Ltd share capital, specialists in Marine and Offshore safety signage and systems. Products range from safety signage, pipe markings to anti slip materials.
EXHEAT and Seaward Safety are an excellent strategic fit and the acquisition pairs two best in class businesses that are leaders in their respective markets. The combined organization has a prominent market position and has an unmatched list of customers of key EPC and End User companies.
"On behalf of the entire EXHEAT team, I want to welcome the Seaward Safety customers and employees into EXHEAT," said Robert Smithers, Group Chief Executive, EXHEAT. "Acquiring Seaward Safety is a significant move for our business. It broadens our portfolio of solutions and adds a new team of resources with tremendous experience. With the existing management team we look to develop a long term investment strategy to take the business forward."