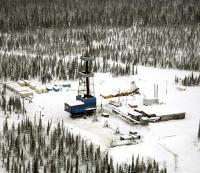 Exillon Energy plc, issues an interim management statement and drilling update.
Highlights
Average daily production increased to 16,643bpd in Q3 from 15,737bpd in Q2. Peak daily production reached 17,719 bpd in Q3 compared to 17,013 in Q2. Results from five wells (Wells 71, 73, 74, 80 and 92) announced today, and updates on Well 75 and 93 which are nearing completion. This will complete our drilling programme for 2013.
The expansion of our oil treatment unit in EWS is progressing well and is expected to be operational before the end of 2013. Previous production guidance of between 18,000 and 19,000 bpd by the end of 2013 is likely to be met or surpassed.