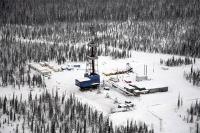 Exillon Energy has appointed an international recruitment agency to assist the Company in its search for new Independent Non-executive Directors.
Exillon Energy Board Director Sergey Koshelenko said, "We very much appreciate the work carried out by the former team at Exillon Energy. At the same time, we believe that we now have an opportunity to bring in new talent who can bring highly relevant and recent experience to the Company and its operations.
"At a Board level, we will maintain a strong system of corporate governance, and we intend to create a high-calibre Board of Directors with strong independent representation, to ensure effective leadership and oversight of our business, and to help strengthen further the Board's involvement in the Company's risk management systems and controls.