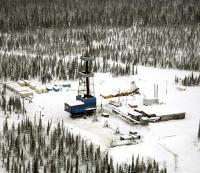 On 18 September 2013, Exillon announced that it had decided to conduct a strategic review of the Company's options, including a potential sale of the Company under the framework of a "formal sale process" under the City Code on Takeovers and Mergers.
Exillon is today providing an update on the status of the formal sale process. Interested parties have entered into non-disclosure agreements with the Company and have commenced due diligence. During this phase of the process they will receive access to a customary data room and will have opportunities to discuss and visit Exillon's operations with the Company's management team.
Following the current phase, interested parties will be invited to submit their proposals to the Company under the terms of the formal sale process. Exillon will provide a further update on the expected timetable for the formal sale process in due course, but the Company currently expects to receive such proposals ahead of the Christmas period.