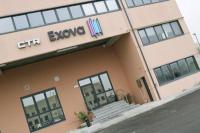 Global testing specialist Exova is expanding its facilities and capabilities in Italy with an investment in a 1.4 million € laboratory in Padova.
The 2,500 sq m facility has been developed in response to rising customer demand for specialist testing across the oil & gas, industrials and construction sectors. As well as enabling the company to expand its capabilities in these sectors, it will also create the ability to support customers through a range of specialist environmental testing.
The investment will enhance Exova's ability to deliver customer projects in-house, guaranteeing consistency of quality and improving turnaround times, as well as increasing testing capacity.