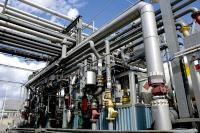 GexCon has announced a major investment in its services in consequence modelling to meet the increasing compliance needs of the oil and gas and other high-hazard industries.
From its network in the UK, the company is extending its services in consequence modelling and high hazard risk and safety management.
Meanwhile, a major milestone has been reached with the completion of the re-development of the main area for testing at its unique island test site at Sotra in Bergen, Norway.
The next stage will be the building of the workshop hall and then a new laboratory and offices, including a control-room building.