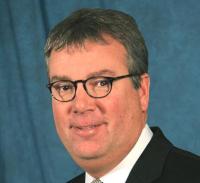 Express Energy Services has joined the company as executive vice president and chief financial officer (CFO). The appointment is effective immediately, and Lorentzen is based in Express' headquarters in Houston.
"I am delighted to welcome Kyle to Express' management team," said Darron Anderson, chief executive officer, Express Energy Services. "Kyle is a seasoned financial executive with a solid background in leading change and improving efficiencies across a wide range of business disciplines with an excellent track record in optimizing financial operations to support aggressive growth plans."
Prior to joining Express, Lorentzen, a 25-year finance veteran, worked in numerous senior management roles for companies throughout the United States. Most recently, Lorentzen served as the chief executive officer for Constellium Ravenswood, a rolled aluminum products plant in North America with more than 900 employees. Previously, Lorentzen was the chief operating officer and chief financial officer for Noranda Aluminum.