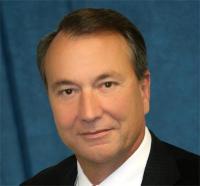 Express Energy Services has appointed oil and gas industry veteran Mark Reese, a former National Oilwell Varco (NOV) executive, as Chairman of the Board of Directors of ES Platform Holdings, Inc., the parent company of Express.
"I am proud to welcome such an experienced industry professional as Mark Reese as the Chairman," said Darron Anderson, chief executive officer, Express Energy Services. "His leadership and wealth of oil and gas industry knowledge will be beneficial to Express as we strengthen and grow our operations."
Mr. Reese spent more than 30 years at NOV before retiring from the company as President - Rig Technology. He held a variety of executive positions in oil and gas operations and maintenance while at NOV, including President of Mission Products Group and President of Expendable Products.