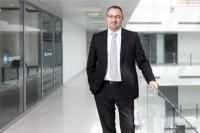 Expro announced further expansion plans into Saudi Arabia following two lucrative contract wins worth $50million (US Dollars).
Exhibiting at the 2013 ADIPEC conference in Abu Dhabi, Expro announced the two-year deal with a major Saudi operator, which includes an option to extend for a further 12 months. The contracts will focus on providing integrated services procedures on 160 wells across four different sites in Udhailiyah, an eastern province of Saudi Arabia.
As a result of the project, Expro will expand in the Kingdom, employing more staff - nearly doubling the size of business in the country.
Speaking at ADIPEC, Hussein Elsisi, Business Development Manager for Expro Middle East and North Africa, believes the strategic contracts win will further shape future activities in Saudi Arabia:
"Saudi Arabia was identified as a country with high growth potential for Expro and we are delighted to cement our position through this key contracts." said Mr Elsisi.
"This announcement almost doubles our activity in country and demonstrates our ability to provide tailor-made products and services, which has undoubtedly played a significant part in securing this project.