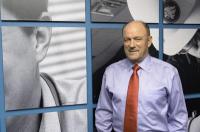 Expro has won the President's Award in the RoSPA (Royal Society for the Prevention of Accidents) Occupational Health and Safety Awards 2014.
The President's Award, which recognises 10 consecutive years of Gold Awards, was presented to Expro at the prestigious annual ceremony held at the Hilton Birmingham Metropole Hotel on 14 May.
The award recognises Expro's commitment to continuous improvement in health and safety across its business for the past decade. Through the scheme, which is open to businesses and organisations of all types and sizes from across the UK and overseas, judges consider entrants' overarching occupational health and safety management systems, including practices such as leadership and workforce involvement.