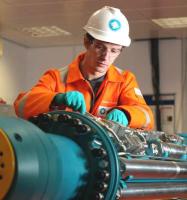 Expro has won the Global Exports Award at the Subsea UK Business Awards 2014.
The Award, which was presented last night (5 February) at the AECC, Aberdeen, recognises a company's successful exploitation of, and export to a global subsea market. The judges based their decision on Expro's Subsea product line's export strategy, adaptability to foreign markets and demonstrable success.
The components of Expro's Subsea Safety Systems ensure well integrity throughout the commissioning or intervention phases of a subsea well. As subsea wells are located in deeper water environments, fast response systems were developed by the company to meet new market requirements.
The engineering and manufacture of this product is undertaken in the UK, and exported to the major subsea regions including Sub Saharan Africa and Asia. In response to its strong growth throughout the deepwater regions, Expro set up subsea-specific hubs in Norway, USA, Nigeria, Australia, Brazil, Angola, China, Malaysia, Ghana and India, with potential future expansion into Azerbaijan.