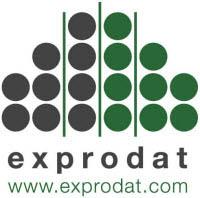 Exprodat, the oil and gas GIS services, software and training supplier, has published a full year of public training events for 2014, the first of which will be taking place in Perth, Western Australia.
Following a very successful year in 2013 which saw oil and gas exploration and production staff around the world trained by the Exprodat's petroleum GIS experts, 2014 will see a similarly busy schedule of course events.
Exprodat trainers have a unique combination of oil and gas experience coupled with GIS knowledge that give their courses 'real-world' value for attendees. This means that course participants will take away techniques and knowledge that have a positive effect on their everyday workflows and processes.
Training Manager David Crowther commented on why Perth has become a regular location for Exprodat training courses; "Exprodat are looking forward to delivering our Petroleum specific ArcGIS courses in Perth for the second year running. We had great success in the courses that we delivered in 2013 which was based on the awareness that to undertake E&P processes with GIS you need courses and trainers with experience in designing and implementing petroleum specific workflows."