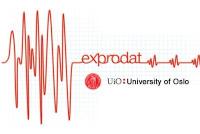 Exprodat has provided the Department of Geoscience within the Oslo University with a license of their Data Assistant to support their work on modelling the Earth's crust.
Data Assistant was created by Exprodat to simplify the transfer of data between Esri's ArcGIS software and file formats used every day in exploration and production departments. Geoscientists using Data Assistant are able to visualise and spatially analyse Schlumberger, IHS, Landmark and a host of other datasets.
As Dr Mohamed Mansour Abdelmalak explains; "In a time where GIS and seismic interpretation need to be linked, Exprodat's Data Assistant provides an invaluable tool to increase the efficiency by moving successfully different 2D/3D seismic datasets (including interpretations, grids, polygons and horizons) to ArcGIS without using complex workflows or bespoke development."
Dr. Abdelmalak works at the Centre for Earth Evolution and Dynamics (CEED), an institution which has the ambitious aim of furthering the understanding of Earth. The staff of CEED explore the dynamics of the continental plates, search for the origin of large scale volcanism and the evolution of climates as well as investigating the causes of the abrupt demise of life forms.