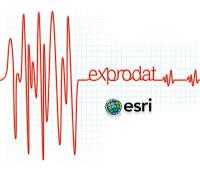 Exprodat and Esri Gold partner will be presenting and exhibiting at the forthcoming Esri European Petroleum User Conference in London and the Middle East and North Africa (MENA) User Conference which will be held in Abu Dhabi, UAE.
These conferences, both of which are taking place in November of this year, will be opportunities for Exprodat to show how their oil and gas expert staff is able to provide huge benefits for energy companies, through the implementation of the ArcGIS Platform.
The combination of Esri software and Exprodat expertise is relied upon by companies all over the world and the two companies continue to build their close alliance to ensure that their mutual clients receive the best possible support.