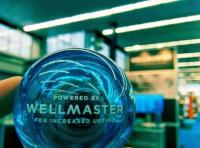 ExproSoft has signed an agreement with Total E&P Norge for the use of WellMaster IMS, the global solution for monitoring and optimising of well integrity management. WellMaster IMS will be implemented for Total E&P Norge's operation on the Norwegian Continental Shelf, and ensure well operations are within NORSOK and existing guidelines.
Total E&P Norge already utilises WellMaster IMS for its operations on Atla and Skirne, and will expand the solution as a well integrity management system for the coming Martin Linge field. WellMaster IMS will be used to follow up on the wells' risk picture, identify well issues, and efficiently handle reporting internally and to the PSA.
"ExproSoft is very pleased to continue the cooperation with Total E&P Norge, one of the most important operators on the NCS. We look forward to implementing WellMaster IMS for the coming Martin Linge field, and strengthen our position as the leading supplier of well integrity solutions," says Odd Are Svensen, CEO of ExproSoft.
WellMaster IMS ensures that the operator has complete overview of the wells' risk picture by systematically monitoring and reporting the status of well barriers. Exprosoft see that an increased control of the risk picture contributes to increased uptime and a safer production of the wells.
WellMaster IMS was launched in 2007, and is today utilised by a number of operators in Norway, UK, Middle East and Australia.