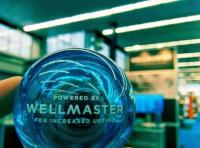 ExproSoft is launching WellMaster Simulator, a cloud-based well life simulator for new and mature fields. The solution will help oil and gas operators accurately predict well interventions, downtime, and expenses (OPEX) for both new field developments and fields in operations.
Estimating the life time cost of oil & gas operations is a challenge for operators globally, both when planning new developments and assessing life time extensions of mature fields. Often the estimates are based on out-dated, incorrect, or irrelevant data. This may result in decisions that bring unnecessary high cost, or incorrect forecasting for downtime and OPEX.
The new WellMaster Simulator utilises well equipment reliability data to simulate the expected downtime and interventions for wells. This allows the oil & gas operators to evaluate well designs, see the effect of change in maintenance plans, identify cost-, and downtime drivers, and more.
Simulation capabilities are made possible by RAM Studio, a software developed by the recently-acquired Miriam, and well equipment reliability data available from WellMaster RMS (containing 40,000 well years of history). The solutions are cloud-based for easy access and low-cost implementation.
"WellMaster Simulator will make lifecycle cost and intervention analytics available to field development projects and assets. This will enable them to easily evaluate alternative designs and maintenance strategies", says Roger Klausen, COO of ExproSoft.
WellMaster Simulator will be available in Q1 2017.