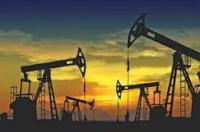 Exterran Partners, L.P. and Exterran Holdings, Inc. has completed its previously announced acquisition of natural gas compression assets from MidCon Compression, L.L.C., a subsidiary of Chesapeake Energy Corporation, for approximately $135 million.
The assets acquired include 162 compression units, with a total horsepower of approximately 110,000, which are currently being used to provide compression services in Arkansas' Fayetteville Shale.
The acquisition was funded using credit available under Exterran Partners' revolving credit facility.