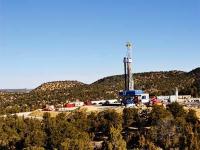 ExxonMobil Upstream Research Company has awarded Schlumberger an international license for ExxonMobil's patented Internal Shunt Alternate Path (ISAPTTM) sand screens to improve gravel packing of cased and openhole completion wells.
ISAPT screens dramatically increase the reliability of wells completed in sand-prone reservoirs. The technology provides internal alternate flow paths, called shunt tubes, in the downhole tool to effectively gravel pack the producing sections of a well.
The shunt tubes enable the ISAPT gravel packing operation to proceed even if sand prematurely blocks the well annulus, which would force a conventional packing operation to shut down. ISAPT shunt tubes divert gravel slurry around sand blockages to fill voids in the annulus until a complete pack is in place. The unique design of the ISAPT screen technology allows gravel packing lengths exceeding 5,000 feet.