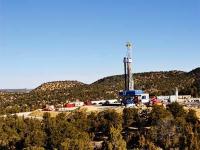 ExxonMobil Research Qatar (EMRQ) says that ExxonMobil has awarded a global commercial license for Immersive 3D Operator Training Simulator technology to co-developer EON Reality Inc.
The innovative technology incorporates ultra-realistic, multi-angle immersive virtual reality for training process operators and engineers in oil and gas production, processing and transportation facilities. The technology enables effective training to take place in a safe and controlled environment.
The new technology also supports the development of simulators that combine dynamic process training and fully functional 3D models. These complex models include interactive 3D objects such as rotating valves, push-buttons and active gauges; natural gestures and voice commands; and enhanced 4D sensory conditions including tactile feedback, odors, vibration and wind simulation.
The dynamic process simulator uses actual plant operating conditions to create realistic training scenarios for critical procedure execution, upset condition training, and emergency response training. Scenarios also can be created for workforce development, competency assurance, project commissioning support, new hire orientation, and more efficient turnaround/shutdown planning.