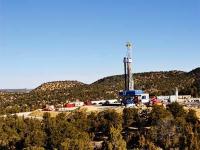 Exxon Mobil Corporation has executed two agreements to obtain horizontal development rights in 48,000 acres in the core of the Midland Basin.
The two agreements include an acquisition and farm-in adjoining XTO's existing acreage position in Martin and Midland Counties, providing rights to all intervals within the basin. The acreage will be operated by ExxonMobil's subsidiary XTO Energy Inc.
'We are continuing to grow our position in a prolific area of the Permian Basin,' said Randy Cleveland, president, XTO Energy. 'The recent emergence of strong Lower Spraberry results, combined with the established Wolfcamp intervals, demonstrates the significant potential of the stacked pays in the Midland Basin core.'
ExxonMobil has executed five agreements in the Midland Basin since January 2014, providing the company with over 135,000 operated net acres.
'We are encouraged by the horizontal well productivity and cost reductions we have achieved to date,' Cleveland said. 'We expect to drive continued improvements in productivity and cost as we develop our substantial inventory of wells across the multiple stacked pays.'
XTO is currently operating 11 horizontal and four vertical rigs across its Permian Basin leasehold of more than 1.5 million net acres, with net oil-equivalent production exceeding 115,000 barrels per day.