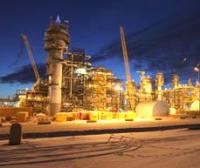 Exxon Mobil Corporation says that production at its Kearl oil sands expansion project in Alberta, Canada, started ahead of schedule and is expected to double overall capacity to 220,000 barrels of bitumen a day.
The expansion project is ultimately expected to reach 110,000 barrels per day. Kearl will access approximately 4.6 billion barrels of resource for more than 40 years.
'The ahead-of-schedule startup of the Kearl expansion demonstrates ExxonMobil's project management expertise and highlights our ability to safely and successfully execute complex projects,' said Neil Duffin, president of ExxonMobil Development Company. 'The improved understanding gained from the initial Kearl development phase was applied to the expansion project to produce this outstanding result.'
The expansion project consists of three additional trains that use proprietary paraffinic froth treatment technology to produce bitumen. The process reduces energy requirements and environmental impacts by not requiring an on-site upgrader, which avoided a multi-billion dollar capital investment and associated operating expenses. Energy needs are further reduced through the installation of energy-saving cogeneration facilities.