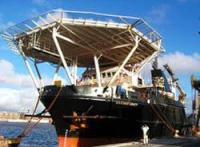 Singapore-listed offshore oil and gas services provider Falcon Energy Group Ltd. appointed James Willam Noe, a former executive vice president (EVP) of Hercules Offshore Inc., as chief operating officer of its marine and liftboat division, the company said in a filing on the Singapore Exchange.
Noe, who left Hercules Offshore in March after being appointed as EVP of the firm in November 2012, will oversee business and operations of the marine and liftboat division.
He was CEO & president of Delta Towing LLC, a susbdiary of Hercules Offshore, from December 2008 to July 2011 and Hercules Offshore's senior vice president, general counsel and chief compliance office from October 2005 to November 2011.