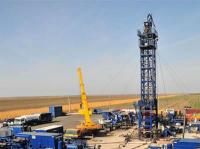 Falcon Oil & Gas Ltd. has appointed Ms. Rebecca Kacaba as Company Secretary effective 11 August 2014.
Rebecca is a partner at the legal firm of Aird & Berlis LLP, Toronto, Canada. She is a member of the Aird & Berlis Corporate Finance and Mergers & Acquisitions Groups and is leader of the Startup Group. She acts as corporate counsel to a wide range of domestic and international clients including those listed on the Toronto Stock Exchange and the TSX Venture Exchange, regularly advising on mergers and acquisitions (cross-border and domestic), public offerings (both initial and secondary), private placement financings (including debt and equity offerings) and corporate governance matters.
Simultaneous with this appointment, Mr. Daniel Bloch has stepped down as Company Secretary with immediate effect.