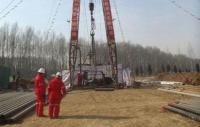 Far East Energy Corporation receives a further extension of the maturity date of its existing bridge facility with Standard Chartered Bank (SCB).
The maturity date of the bridge facility with SCB has been extended to September 15, 2014, from the previous maturity date of July 15, 2014.
Commenting, CFO Jennifer Whitley said, "We are pleased with the continuing support offered by SCB as management continues its ongoing discussions with various third parties."