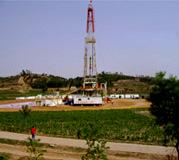 Far East Energy Corporation is pleased to announced the latest results of its intensive 2013 drilling program.
Since early June when the first group of wells were fraced, weekly water production across the Shouyang Block 1H core production area has risen 54%. This increase in field water production results from the first 26 wells fraced and placed on pump in 2103. An additional 8 wells will soon be placed on pump, which will further add to the water production.
Commenting, CEO Michael R. McElwrath said, "We are exceptionally pleased to register such a strong rise in water production on the basis of the first 26 of our recently fraced wells being placed on pump across the past few months. This increase in water production, coming as it does from only 26 wells, clearly indicates the effectiveness of our new fracs, and we look forward to seeing how the next group of wells will further contribute to the dewatering of the field. Historically, this is exactly what we should expect to see from a high-permeability, high gas content CBM project. As new wells continue to come on-stream, and water production continues to increase, sufficiently de-pressurizing the seam, the high levels of CBM gas contained in the seam should be released and produced."