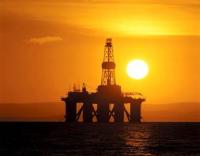 Faroe Petroleum says that drilling has reached target depth on the Statoil operated Bister exploration well in the Norwegian Sea (Faroe 7.5%).
The Bister exploration well 6407/8-7 spudded on 27 April 2015 and reached total vertical depth of 2,990 metres below sea level in the Åre Jurassic formation. This was followed by side-track 6407/8-7A which was drilled to a total vertical depth of 2,770 metres below sea level. The well and side-track targeted hydrocarbons in the Jurassic, Ile, Tilje and Åre formations (analogous to the Hyme oil field and Snilehorn reservoirs) and whilst good quality reservoirs were confirmed, no hydrocarbons were encountered at this location.
The Bister prospect is located in the Norwegian Sea in Licence PL 348/C, which is adjacent to the 2013 Snilehorn discovery (PL 348B) and nearby the producing Njord field and Hyme field (PL 348) (all Faroe 7.5%), and the results from the well will be used to calibrate the seismic interpretations in the licence, which still contains promising exploration targets. Statoil Petroleum AS is the operator of the PL348 licences and the Njord field.