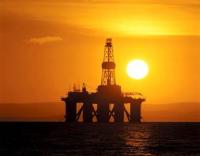 Faroe Petroleum has appointed Jorunn Saetre as an Independent Non-Executive Director.
Jorunn is Norwegian and a chemical engineer by background who progressed to senior positions with Halliburton, in Norway, Europe and the USA, over a 30 year period. Her roles included serving as Director of Halliburton's European Research Centre, Head of Halliburton's overall Scandinavian operations and responsibility for global Production Enhancement activities. In 2008, she was the first to be awarded the title of 'Oil Woman of the Year' by the Stavanger Society of Petroleum Engineers.
Jorunn is currently a board director of global oil and gas service company AGR Group ASA, Rig Team Leader and Head of AGR's Stavanger office. Jorunn will take up her appointment with Faroe on 1 September 2014.