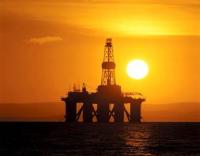 Faroe Petroleum has awarded three new Licensing Options (LO 14/1, 14/2 and 14/3) by the Minister for Communications, Energy and Natural Resources in the Celtic Sea, Republic of Ireland.
The two-year Licensing Options are located on the southern margin of the North Celtic Sea basin, in relatively shallow water depths of between 80 and 110 metres, which together cover an area of 3,458km2 and are all situated within 75km of the south coast of Ireland.
The Licensing Options are targeting the under-explored Triassic Play, comprising Sherwood Sandstone reservoir juxtaposed against Lower Jurassic oil prone source rocks. The age and configuration of source and reservoir bear many similarities to the Wytch Farm oil field, onshore UK. Initial interpretation of existing 2D seismic data has revealed the presence of a number of large structural traps within the Licensing Options areas.