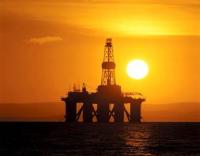 Faroe Petroleum has provisionally been awarded two new exploration licences on the UK Continental Shelf in the UK's 28th Offshore Licensing Round.
Fynn - Blocks 15/11 & 15/16d - Faroe 25%
Located in the Central North Sea, approximately six kilometres from the Faroe operated Lowlander Field, Fynn is a down-thrown prospect comprising Jurassic-aged Piper sandstones. The work programme comprises a contingent well and pre-stack-depth-migration (PDSM) processing. Well contingency is dependent on the successful outcome of the seismic processing.