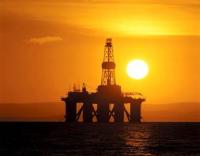 Faroe Petroleum announces the results of the Portrush exploration well 6407/10-5 (Faroe 20%).
The objective section in the Upper Jurassic reservoir rocks (the Rogn and Melke formations) was encountered with a thickness of about 330 metres, and whilst 134 metres was reservoir sand, of variable quality, no hydrocarbons were encountered.
Well 6407/10-5 was drilled to a vertical depth of 2,850 metres below sea level, and was terminated in the objective interval. The water depth at the site is 336 metres. Once the data acquisition programme has been completed, the well will be permanently plugged and abandoned.