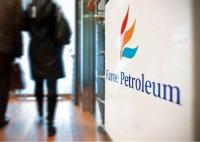 Faroe Petroleum is pleased to provide a 2013 year-end operational update.
Faroe Petroleum has built a significant and balanced portfolio of exploration, pre-development and producing assets through a successful combination of licence applications, monetisation and acquisitions over many years.
The Company's high impact exploration drilling programme, targeting four to five material wells per annum on a diversified portfolio basis, has been funded by cash flow from production, cash reserves and the Norwegian exploration tax incentive scheme.
The Company's portfolio position in Norway is by far the largest of any UK independent E&P company.