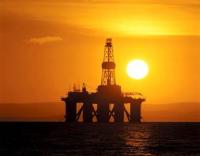 Faroe Petroleum has completed the sale of its ten percent interest in the undeveloped Glenlivet gas field, West of Shetland.
The consideration for the sale of the Glenlivet interest is £10 million, with an effective date of 1 January 2014, of which a proportion is deferred until the submission of the field development plan and certain production targets being achieved.
Graham Stewart, Chief Executive of Faroe Petroleum, commented,"I am pleased to announce completion of the sale of our Glenlivet interest to Total - a transaction directly in line with our stated monetisation strategy to ensure we fully leverage our exploration to create maximum shareholder value.
"Faroe has a very exciting continuing exploration and appraisal programme to look forward to in 2015. Our unique and robust financial position ensures we can participate in another five well high impact campaign in Norway. This will target significant resource potential and is funded from a combination of cash flow from our significant production base and Norwegian state funding."