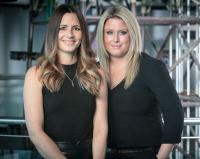 As oi and gas companies rise to the challenge of reducing costs and increasing efficiency to cope with sub $50 oil, a small consultancy is offering solutions that will see the dramatic growth of the fledgling firm.
Business improvement consultancy, Core 29, is on track to increase turnover by 50% to £500,000 in the current financial year after successful contracts with Ashtead Technology, Peterson, PD&MS and Qinterra Technologies has led to a stream of new business leads.
The consultancy helps organisations to boost profit margins by improving operational efficiency through better use of IT systems. Set up in 2012 by Sarah Forbes, 35, Core 29 evaluates existing processes and systems and recommends improvements which will make organisations much more profitable.