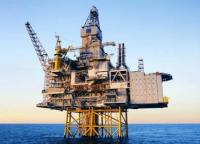 Fastnet has appointed Carol Law as Chief Executive. Carol has been an Executive Director of Fastnet since 30 October 2012. In that role, she has worked closely with the Company's senior management team to develop and execute its near-term growth strategy. She has also worked with Fastnet's technical teams and partners to de-risk and high-grade existing opportunities to create shareholder value.
As Chief Executive, Carol will lead the implementation of the Company's strategy of monetising its existing assets and prudently managing its significant cash reserves in order to restore and create shareholder value.
In addition, the Company announces that Cathal Friel assumes the role of Non-Executive Chairman, the original role he had at the time prior to the Company's acquisition of Pathfinder Hydrocarbon Ventures Ltd in July 2012. The Company also announces that Paul Griffiths, Managing Director, has resigned from the Board and leaves the Company with immediate effect to pursue other business opportunities.