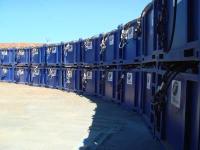 Ferguson Group is expanding its reach in South East Asia, forming a new partnership in Vietnam with local company New World Logistics JSC, operating out of bases in Vung Tau, Ho Chi Minh, Nha Trang, Haiphong and Hanoi.
Vietnam, which is estimated to have the second highest level of oil reserves in the region[1], is viewed as a key market for the Group, which has a number of successful partnerships in the area.
Simon De Koning is the Business Unit Manager of Ferguson Singapore. He has extensive experience within the region, and has long recognised the value of a partnership in Vietnam.