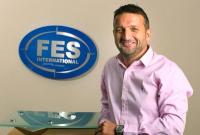 The team of experts behind UK oil and gas engineering firm, FES International, has launched a new specialist business, FES Subsea, which will bring five new core product lines to the subsea market.
The new product range will include: hot stabs, pig launcher and receivers; pull-in heads; suction pile vent hatches; subsea control panels and manifold skids and valve packages.
FES Subsea, based in Ashington, Northumberland, UK, began trading in June 2014, and is already supplying products to Shell, Statoil and Tullow Oil.
The company has been launched to deliver a suite of bespoke subsea engineering solutions tailored to meet the current needs of the oil and gas sector.
Rob Anderson, managing director of FES Subsea, explains: "There is an increasing demand to go into deeper, more remote waters for oil, which has contributed to the phenomenal growth in subsea technologies in recent years.