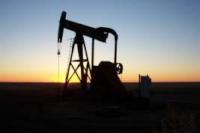 FieldPoint Petroleum Corporation provided an update on recent drilling activity.
Phillip Roberson, FieldPoint President and CFO, stated, "I am very pleased with the performance of the second well of our Ranger Project, which has now begun production. We are expecting completion of the third and fourth wells of this project by approximately July 1. The Ranger Project, with our drilling partner Riley Exploration Group, LLC, calls for us to drill up to twelve horizontal Taylor Sand wells this year in the Serbin Field located in Lee and Bastrop Counties, Texas. We are halfway through the year with a third of that target completed, and the program is gaining momentum. Although it is ambitious, I have not changed my goals for 2014."
Roger Bryant, Executive Chairman for FieldPoint, added, "As these wells come on line, we expect to see a steady increase in our daily production and a positive impact on our financials. We will continue to give you updates on the Ranger Project, but expect the real progress to be shown in our financials between now and year end. As always, we want to thank our shareholders for your continued support."