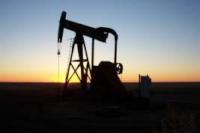 FieldPoint Petroleum Corporation says that the company is pleased with the progress of our Ranger project. The company is evaluating the results of the first four wells with our partner to both maximize production and reduce overall drilling costs as proceed.
In addition, the company will continue to recomplete and workover wells in its existing portfolio and continue to find new drilling opportunities.
The company is looking forward to drilling a fourth Bone Spring well in New Mexico, and to increased production as processing capacity is increased in the area.
Summary of Recent Drilling Activity:
Well #1 – Ranger 8A-1H Successful Completion 2-10-14, In Production all of Q2 Well #2 – Ranger 11A-1H Successful Completion 5-9-14, In Production 1 Month of Q2 Well #3 – Ranger 8A-2H Successful Completion 7-6-14, Cleaned out Lateral, Flowing Back Well #4 – Ranger 8A-3H Successful Completion 7-10-14, In Production