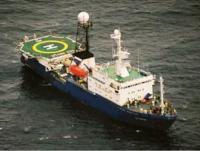 WHL Energy Limited says that the final Seismic Volume Report for the 'La Bella' 3D seismic survey has been received on schedule and provided to the VIC/P67 JV partners, AWE Limited ('AWE') and Tap Oil Limited ('Tap').
The fully processed Seismic Volume Report has been compiled by contractor CGG Services SA over the past seven months following the successful acquisition of the 928km2 'La Bella' 3D seismic survey in the VIC/P67 permit located in the offshore Otway Basin, Victoria in late 2013.
Under the terms of a farm-out agreement reached between WHL Energy and AWE (see ASX announcement 3 September 2013) the latter earned the ability to earn up to 60% equity in VIC/P67 by funding 75% of the cost of the 'La Bella' 3D seismic survey up to a cost cap of US$9.0m.