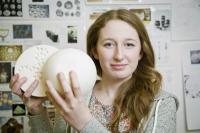 The shortlist for this year's Offshore Achievement Awards was announced 13 January, 2014, and recognises some of the very best talent and successes from across the UK offshore industry.
The awards, organised and hosted by the Society of Petroleum Engineers Aberdeen Section with the support of principal sponsor TAQA, celebrate exceptional performance across a range of categories including safety innovations, technology breakthroughs and company successes. The awards also recognise individual achievements, contribution to the offshore industry and collaborative working.
Ian Phillips, director of energy business consultancy Pale Blue Dot Energy Limited and the SPE Aberdeen board member responsible for organising the OAAs, said: "The Offshore Achievement Awards once again highlight the pioneering work performed within the offshore oil and gas and renewables industry. This year's judges were extremely impressed by the talent that the UK industry has to offer.
"The awards showcase examples of true innovation and hard work, and present a superb opportunity for companies and individuals to be recognised by their peers. SPE Aberdeen hopes to inspire and encourage others to take a creative approach to their work in the offshore industry and to stand up and be recognised by telling their story."