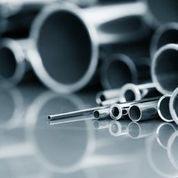 Fine Tubes announce its additional NORSOK approval, enabling the company to supply UNS S31254 seamless tubes across a comprehensive range of tube dimensions.
Chris Burridge, Customer Quality Engineer for Fine Tubes, commented: "The approval process allowed us to take a closer look at our manufacturing activities for this particular product line and refine them to meet with the requirements of NORSOK M-650."
Fine Tubes secured this additional approval by aligning its manufacturing process with NORSOK M-650 requirements, and providing compliance through an audit undertaken by Parker Hannifin and Statoil. The new supply approval was made possible through a frame agreement with these two industry-leading companies, and adds Fine Tubes to the Statoil TR2000 approved suppliers list.