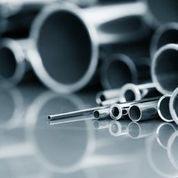 Fine Tubes is delighted to announce the appointment of Graham Maxa as the company's new Finance Director.
Based at Fine Tubes' Head Office in Plymouth, Graham will have a key role to play in helping to drive the company forward following last year's change of ownership. In particular, he will have specific responsibility for the financial direction of the company's strategic plans in addition to maintaining day-to-day financial controls.
A member of the Chartered Institute of Management Accountants, Graham has over 20 years' experience with a wide range of manufacturing and engineering companies. Most recently he held the position of Group Financial Controller at Prodrive, the specialist engineering and motorsport company with headquarters in Oxfordshire and operations across the UK as well as in Australia.