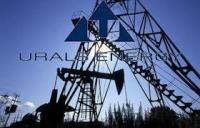 Urals Energy says that on 9 January 2015 a fire occurred at its Petrosak refinery caused by an accident which occurred during recent adverse weather conditions.
No one was injured during the fire and the oil field operations were not affected. However, the refinery is currently closed pending repairs to control equipment.
The Management of Petrosak is urgently seeking to source replacements for the damaged equipment, which was manufactured in the US, and to assess the time required to bring the plant back into operation. This incident will not be covered by the Company's insurance policies.